Congratulations to the winner of our monthly photo drawing! This is a deadbolt used on a thick wood gate. The frame was 2×4 construction with horizontal Fiberon composite decking applied to one side. On the interior side of the gate, the Jim used pieces of wood to 'block up' and create a flat area for the deadbolt to be installed.
Each month we hold a drawing from all the photos submitted and the winner receives a $100 gift certificate to 360Yardware. (Have some photos you'd like to share? Submit them here.)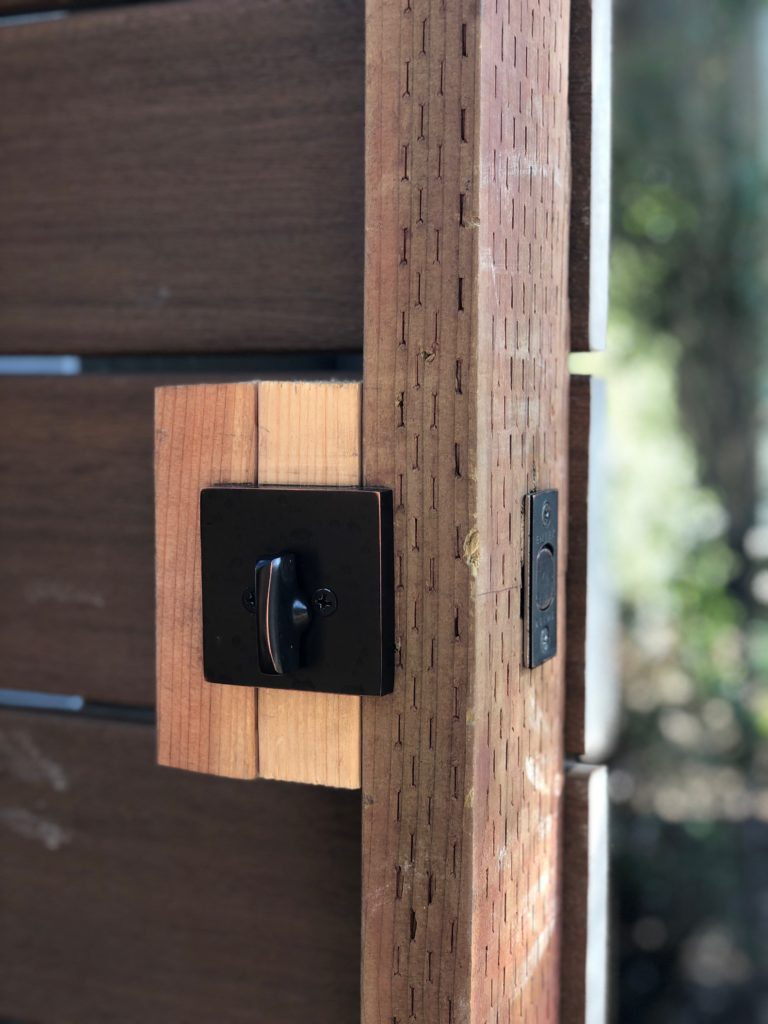 Other Project Photo Submissions
Thanks for all of your photo submissions! We look forward to seeing more of your project photos.