We had the opportunity to visit this absolutely beautiful rental home in the wooded Santa Cruz mountains in California where one of our stainless gate latches is installed.
Tucked in among the trees, the custom mahogany gate is a hint at what lies behind.
The client, Dan Sullivan, of Dan Sullivan Construction grew up in this house and lovingly remodeled it into the vacation rental that it now is. Dan wanted gate hardware that would complement his custom gate design, and chose the Alta Stainless Latch.
The weather was sunny and crisp the day we visited, and we couldn't help but take photos of the pool and plantings while we wandered the property.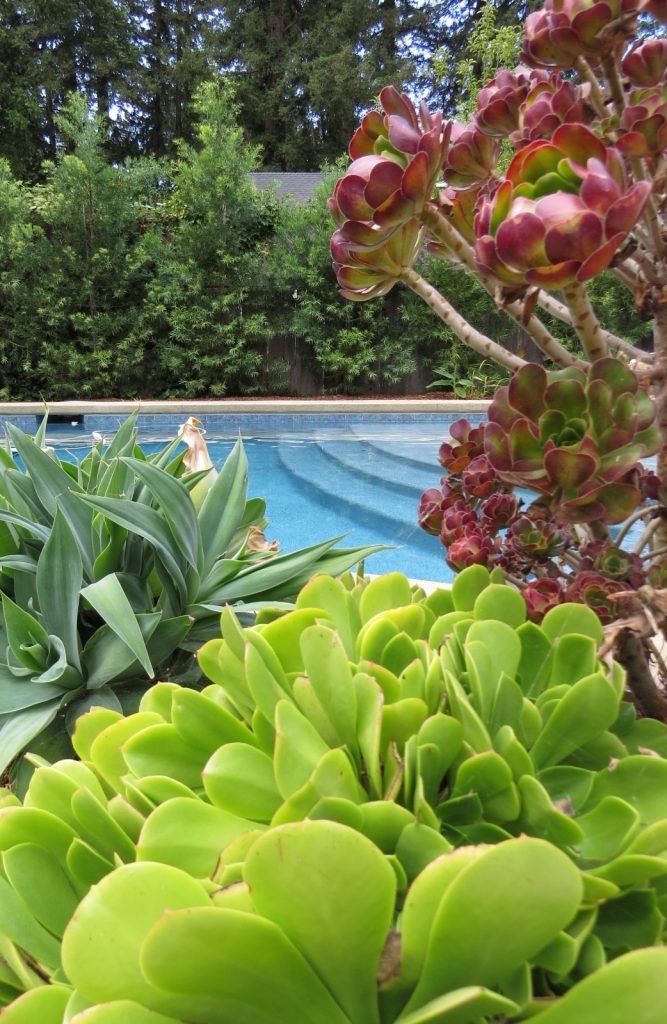 When we visit projects, we like to take photos of parts that show off interesting techniques, best practices, or creativity. This gate setup had those in spades.
Wood Gate Stop – this gate was built of mahogany. Rather than use regular posts, they clad the post area with mahogany and added wood jambs to install the hinges to. On the opposite side of the opening, that jamb was the basis of the wood gate stop, which added a great measure of function while blending into the gate and not taking away from the look.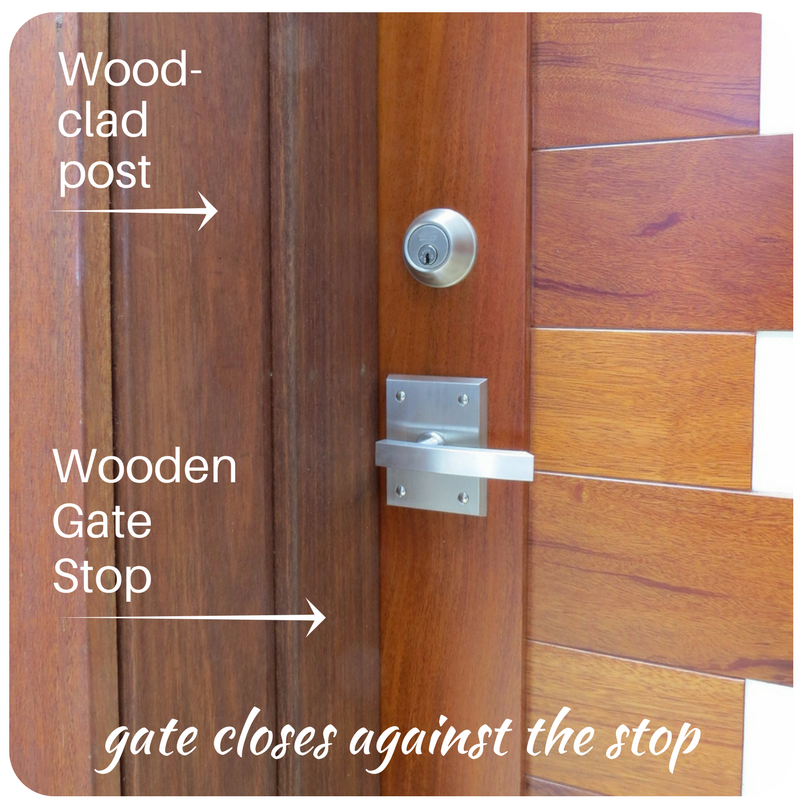 Copper Cap: the top of the gate had end-grain wood in it, so they designed in a copper cap to run the length of the top of the gate.
Using the correctly sized hinge for the gate: These hinges are 5″ x 5″ size heavy duty ball-bearing, and are just the right size for this gate.
If you're thinking of visiting the Santa Cruz Mountains, we encourage you to check out this wonderful retreat. See more photos and get more information on Airbnb.